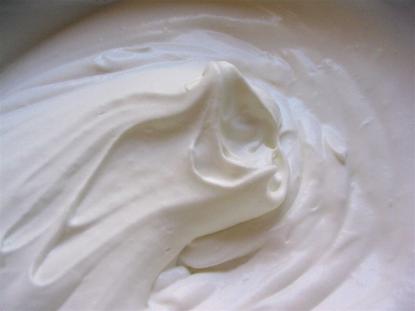 This weekend, indulge in the simplest, inexpensive French experience available: crème Chantilly, Leave it to the French to turn an 85¢ carton of whipping cream into a culinary delight that is beautiful to look at and heaven to taste.
All you need to create crème Chantilly is a half pint of heavy whipping cream, a balloon whisk, and a bit of patience. If you've never whipped cream, check out these expert
step-by-step directions
and you'll have a bowl of delcious crème Chantilly in minutes.
Crème Chantilly is the perfect finishing touch for summer's freshest fruit--peaches, raspberries, strawberries, cantaloupe. A spoonful of freshly whipped crème dresses up a bowl of berries or sliced peaches to create a perfect summer dessert.
Bon week-end!