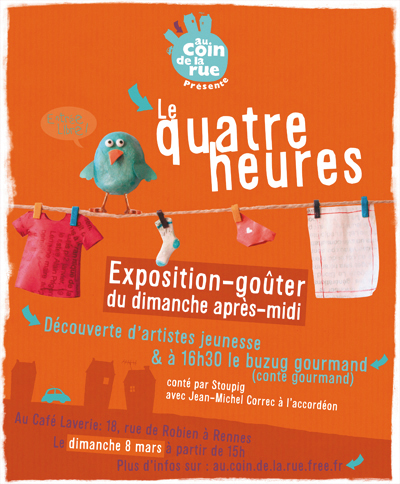 Last Saturday, author and photographer Lucy Vanel did
a guest post
for
The Kitchn
. Vanel, who is based in Lyon, France, blogs about food on
Lucy's Kitchen Notebook
. Her guest post on
The Kitchn
, a tribute piece, is both touching and informative.
The quatre heure
, literally "the four o'clock," is snack time for children in France.
Le quatre heure
, also known as
le heure goûter
, or simply
le goûter
, is a French tradition; when children come home from school they may have some cheese, a
pain au chocolat
or a yogurt. And during summers in Annecy with my sister and my nephews, we always pause in the afternoon for a little snack. It reminds me of my own snack time growing up; we would come home to cookies and milk every afternoon.
Even as a grown-up, I still enjoy this time,
a pause in the day
. For me, it's a chance to be still, gather my thoughts, and relax before the busyness of the evening begins.
Do you enjoy
"le quatre heure?"